Chinyere Adah Nwanoku (Chi-Chi)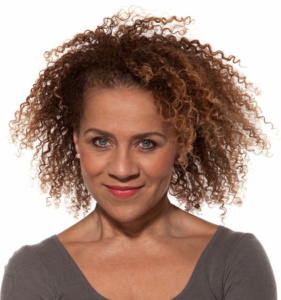 Name: Chinyere Adah Nwanoku (Chi-Chi)
Title: MBE (2001) OBE (2017)
Born: June 1956
Place of birth: London, England
Residencies: England, Nigeria
Known for: Musician and academic
Awards: Black British Business; Person of the Year (2016); ABO Award (2017); Inaugural Commonwealth Cultural Enterprise Award for Women in Arts at the Commonwealth Business Women's Award

Chinyere, fondly known as 'Chi-chi'. She was born in London, England. Her father is Nigerian, and her mother Irish.

Chi-chi is a double bass player and professor of Historical Double Bass Studies at the Royal Academy of Music. She is an Honorary Doctor Music at the University of Chichester.

Chi-chi is the founder member and principal bassist of the 'Orchestra of the Age of Enlightenment' and has held this position for 30 years.

The Chineke! Orchestra, which was founded by Chi-chi, is said to be the first professional orchestra and junior orchestra in Europe to be made up of a majority of Black, Asian and ethnically diverse musicians. It is reported that of the 62 musicians who make up the orchestra, it represents 31 different nationalities.
In 2019 and 2020, Chi-chi was on the power list of Britain's 100 Most Influential Black People.

Chi-chi is also a broadcaster and has presented the BBC Radio 3 Requests. In 2020 she joined Classic FM.

In 2021, Chic-chic was named the first Ambassador for 'Intergenerational Music Making'. This charity aims to bring generations together through innovative music therapy and creative projects.

Chic-chic is included in Patrick Vernon's book 100 Great Black Britons.