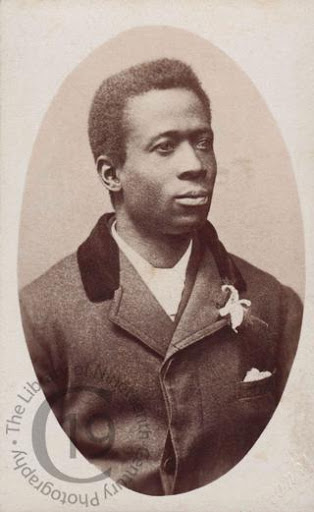 Name: J S Celestine Edwards
Born: 1857
Passed: 25 July 1894
Place of birth: Dominica, West Indies
Residencies: Dominica, Edinburgh, Sunderland, London and Barbados
Known for: First known British black newspaper editor in England
Awards: Name (Year)
J S Celestine Edwards is regarded as the first known Black newspaper editor in England. Celestine was known for running the London based publications Lux, a weekly Christian Evidence journal.
According to the Queen Mary University of London's website, Celestine Edwards was one of 10 children. Celestine was born in Dominica and received his education at a chapel school in Antigua.
At the very early age of 12, Celestine stowed away on a French ship and became a sailor. Celestine travelled the world, earning his passage as he did so. On arriving in Britain Celestine first settled in Edinburgh, and then Sunderland. He later moved to London; Queen Mary University says Celestine attended the London Hospital as a medical student. He also studied theology at King's College.
Celestine was the general secretary of the 'Society for the Recognition of the Brotherhood of Man' which had a monthly journal that Celestine edited.
Celestine was involved in the Temperance Movement, a social movement that was against the drinking of alcohol. It's fair to say that Celestine was a political activist and wanted to change negative behaviour. For example, he gave speeches at Victoria Park on issues about slavery. He travelled the country, including such places as – Aberdeen, Bristol, Edinburgh, Glasgow, Plymouth and Newcastle. He spoke to large crowds about topics relating to lynching and issues regarding 'Blacks and Whites' in America.
Celestine was the Executive Secretary of the Society for the Recognition of the Brotherhood of Man. This Fraternity produced journals, which were edited by Celestine.
The 1891 census puts Celestine as living at 50 Tudor Road in Hackney, listing him as a medical student and St Johns, Dominica as his place of birth. Later, Celestine's health was declining, and perhaps that was the reason why he returned to his family in the West Indies. He arrived in Barbados on 1 June 1894 and died the following month at the home of his brother on 25 July 1894.