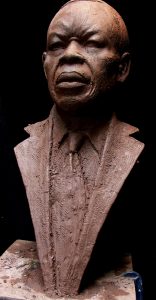 Name: Lenford Kwesi Garrison
Born: 13 June 1943
Passed: 18 February 2003
Place of birth: St James, Jamaica, West Indies
Residencies: Jamaica and England
Known for: Historian and educationist
Lenford Kwesi Garrison was born in the parish of St Thomas, Jamaica. Lenford came to the UK in 1954 to join his parents.
According to records, Lenford was a historian and educationist. His work involved developing resources cataloguing the knowledge of Black historical presence and their contribution to British and world history.
It is said that Lenford was one of many Black educational activists throughout Britain committed to embedding positive representations of Black British history and culture.
Records show that Lenford studied photography at Kings College London. Lenford was also a specialist medical photographer working at Guy's Hospital, and freelancing for the West India Gazette founded by Claudia Jones.
Lenford's career move to become a historian and educationist was borne out of necessity. During the late 1960s and early 1970s, Black parents and Black community leaders developed networks to challenge the subnormal education their children received at state schools.
It's reported that in 1977 Lenford set up the African and Caribbean Education Centre. The Centre's educational packs were first rolled out to Dick Sheppard's school which was situated in Tulse Hill. In 1981 Lenford received funding from the education authority for the expansion of this scheme.
Black Cultural Archives grew out of the disturbances amongst the black community during the 1980s. The view was that the black communities needed positive representations, and that this could be done through the collections of black history and increased knowledge of the contributions that black people made in Britain. It was believed that this would create a harmonious British multicultural country.
The Black Cultural Archives was the first devoted national Black heritage centre in the UK.
Lenford has created a legacy that is to be enjoyed and appreciated by both Black and other communities at large.