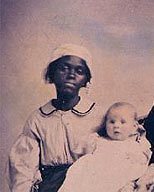 Name: Mary Prince
Born: c.1788
Passed: (unknown)
Place of birth: Brackish Pond, Bermuda, West Indies
Residencies: Bermuda, Antigua and UK
Known for: An abolitionist and author

Mary Prince was born into slavery and as such was the property of her slave owners. Mary Prince has earned her place as Bermudian's national hero because her story as a slave in her lifetime helped to change attitudes.

Whilst we have heard many stories of enslaved people and how they suffered at the hands of their slave owners, Mary Prince's story differs because in her fight for freedom, and in order to win her return to her homeland as a freed slave, Mary told her story to the British people.

During her lifetime as a slave in the West Indies Mary was treated very badly by her slave owners. In fact it was so bad that she ran away, however her slave owner managed to get her back.

What is very clear is that Mary had the spirit of rebellion in her and had the will to think independently. In 1826 Mary married Daniel James. Reports says that Daniel was a freed man but in Mary's case she was still enslaved and therefore needed her slave owner's permission to marry. Although enslaved Mary was her own woman, and did not seek her slave-owners permission to marry.

It is reported that towards the end of November 1828, Wood (Mary's last slave owner) took Mary to London with him.
Mary gained her freedom from slavery whilst she was in London. When she arrived in London the mood had changed to one of ani-slavery. Slavery was no longer supported in the British legal system. 
It is said that shortly after arriving in London with the Woods, Mary walked out of their doors into the street of London as a freed woman, but she was only a freed slave in Britain. Mary was homesick and wanted to return to her husband but could not because she would again become the property of Wood.
Mary's situation, a freed slave in Britain but not a free person in Bermuda, can be said to have helped the anti-slavery campaign.

Mary was the first woman to present an anti-slavery petition to Parliament and the first woman to write and publish an autobiography. It is no wonder why Bermuda has made her a national hero.
Little is known about Mary when she returned to the West Indies but what we do know is that Mary served her purpose very well as an abolitionist and in telling her story of her experiences as a slave.

On 27 October 2007 a plaque to commemorate the life of Mary Prince was unveiled by Diane Abbott.