Patrick Phillip Vernon OBE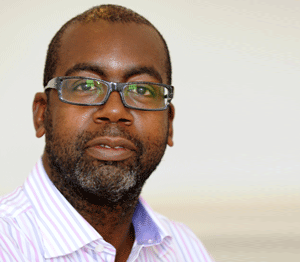 Name: Patrick Phillip Vernon OBE
Titles: Honorary Doctor of Letters
Born: 1961
Place of birth: Wolverhampton
Residency: England
Known for: Political activist, cultural historian and Windrush campaigner
Awards: OBE (2012)

Records have it that Patrick Vernon was born in Wolverhampton. It is said that Vernon is of Jamaican heritage.

Patrick is a proactive political activist and campaigner. On top of that Patrick is a cultural historian and founder of Every Generation Media and the 100 Great Black Britons campaign.
He is a patron of Santé, a charity that aims to improve asylum seekers' rights and health access. Every Generation Media is described as a social enterprise that promotes and develops products and information on Black History.
It is said the '100 Great Black Britons' was born in response to the largely white-male orientated 'Top 100 Britons', created by the BBC.

According to sources, Patrick's lists were a way of reminding the public that black people of Britain were not new, nor did they simply appear after slavery. In fact, 'The 100 Great Black Britons' reminds the general public that we have been on this small island for centuries.
In 2003, the Queen recognised Patrick as a 'Pioneer of the Nation' for Cultural History.
Patrick is also considered to be a leading expert on African and Caribbean genealogy in the UK.

Patrick's campaigning activities also includes the 2010 launching of the campaign for a national Windrush Day.

In 2012 Patrick was awarded an OBE for his work in tackling health inequalities for ethnic minority communities in Britain.
Sources have it that Patrick is a former member of Labour and the coalition government ministerial advisory for mental health. Patrick was also a councillor of Hackney Council between 2006 and 2014.

Jeremey Corbyn (previous leader of the Labour political party) appointed Patrick as Race Equalities Adviser to the Shadow Equalities Ministerial Team between 2015 and 2017.
Patrick was mentored by the World War 11 veteran, founder of the Windrush Foundation and first Black mayor of Southwark, Sam King MBE. Patrick is featured in the documentary film The Story of Sam King MBE.
There are many sides to Patrick, and in September 2018 the University of Wolverhampton presented Patrick with an Honorary Doctor of Letters. It is said that the award was made in recognition of Patrick's contributions over a number of years to the voluntary and public sector.
In 2020 Patrick was featured in the September's edition of British Vogue as one of top 20 activists and campaigners in Britain.