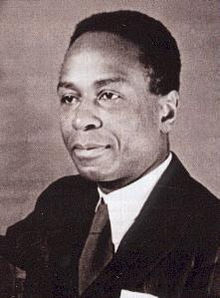 Name: George Padmore
Born: c July 1902
Passed: 23 September 1959
Place of birth: Arouca, Trinidad
Residencies: USA, Germany, UK
Known for: Pan-African theorist

George Padmore born Malcolm Ivan Nurse, was a leading Pan Africanist theorist. According to reports George came from a middle-class radical thinking family.
Patrick Vernon and Angela Osborne say in their book that George studied medicine in the United States of America, and whilst there was exposed to racial politics.

Around the late 1920s George travelled to Germany to work for the Communist Party. It is reported that George was seen as an expert on race and colonialism and became the editor of the Negro Worker. This was the Communist International trade union newspaper which was aimed at working-class black people around the world. George was responsible for writing about the conditions of Black people in Africa, the Caribbean, the USA and Europe.

It is said that whilst George was in Germany he organised the first international conference of black workers.
Sources say that George was committed to a Pan-Africanist vision that saw people through the African descendancy free themselves from colonial domination. George wrote articles and essays which were regularly printed in the USA, Britain, West Africa and the Caribbean.

George is recognised by the George Padmore Institute as a having vision where the world is unburdened from the arrogance and tribulation of empires and dedicated to equality, solidarity and hope.

George Padmore died on 23 September 1959, London.