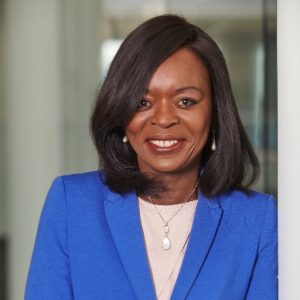 Ronke Phillips (date of birth unknown)
Place of birth: Nigerian heritage
Residency: UK
Known for: Journalism and news reporter
Awards: Royal Television Society Award (2002), Amnesty International UK Award (2012) and Amnesty International Nations & Regions media Award (2013), Royal Television Society Award.

According to 'Inspirational You', Ronke Phllips has been a journalist for more than 20 years.
They say that Ronke has worked both as a Presenter and Reporter for national and regional television both in the UK and abroad.
Ronke's introduction to journalism was through the ITN's News Trainee Scheme. Before that Ronke began her profession as a radio reporter working for more than one BBC radio station. Ronke is now a Senior Correspondent at ITV London News.
In 2002, Ronke won a Royal Television Society award for her coverage of the verdicts in the Damilola Taylor criminal proceedings taken place in court.
Ronke told the Metro newspapers that her proudest moment of her career had been uncovering the identity of the little boy Adam, whose headless and limbless torso was found in the River Thames. A torso is a part of the human body that does not include the head, arms, legs or head. But that's is not to say that Ronke was not emotionally tied up or distressed whilst working on this story. It takes a very determined person to see such a story/investigation through to the end.

We have to admire Ronke for pressing on with this story/investigation because this was really a horrible crime. Ronke is reported to have said to the Metro newspaper, that she deals with this (meaning these types of ordeals) by talking a lot and trying to talk it out.
Ronke has also won the prestigious (this is really highly thought of) Amnesty International UK Award (2012) for her exclusive 'Torso' in the Thames' report for London Tonight (2012). It's reported that Ronke was praised for her commitment and talent for reporting this story to the world.

The following year in 2013 Ronke won the Amnesty International Nations and Regions Media Awards on her work on the murder Kristy Bamu in 2010.