From the Fringe to the mainstream the Story of Claudia Jones came to the Wandsworth Community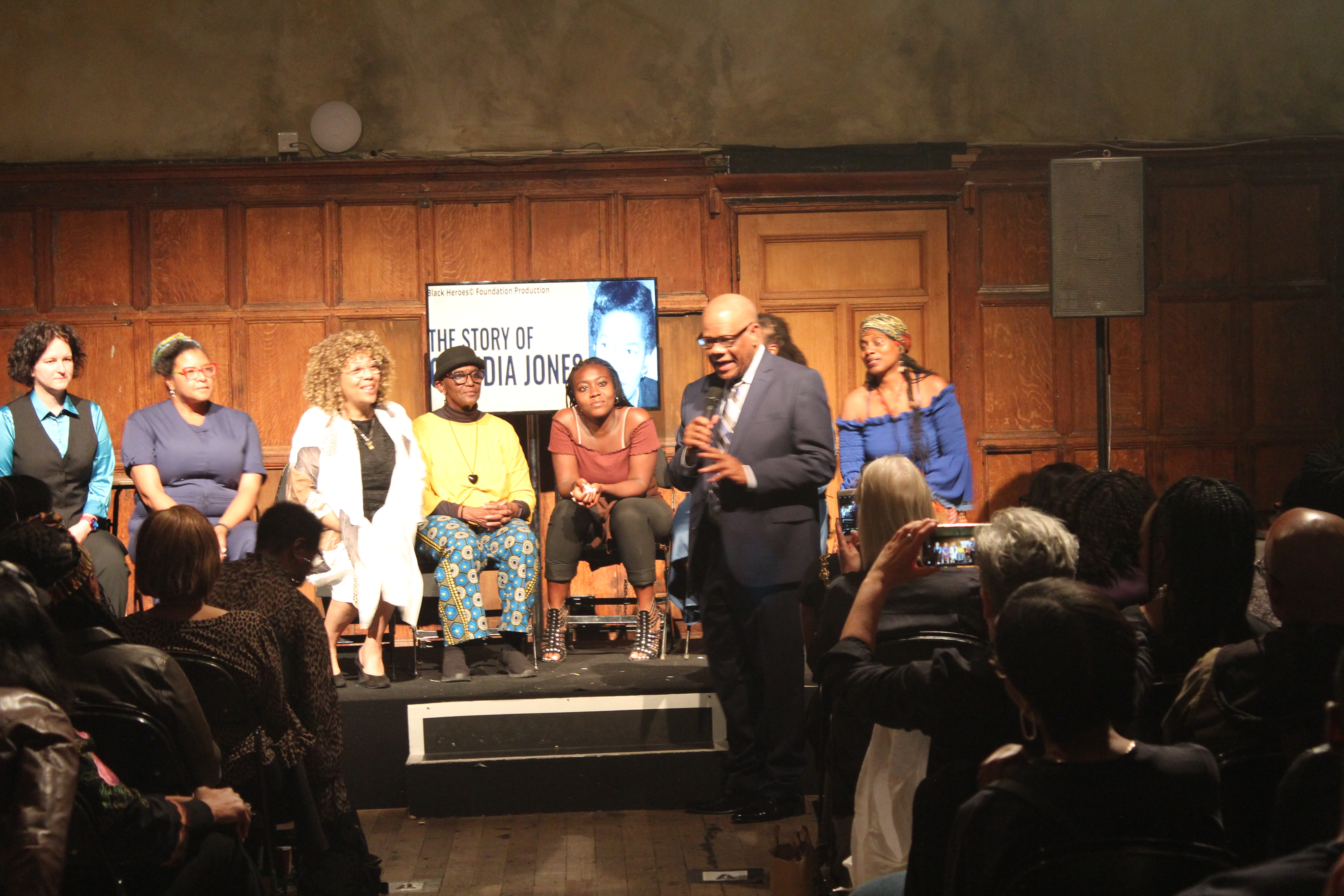 Buried beside Karl Marx in Highgate cemetery Claudia Jones was a force to be reckoned with. As part of Windrush Day 2022 celebrations and Wandsworth's Arts Fringe festival (WAF 2022), a collective of 160 school children, year 7 and above, over four days, were taken on a journey through her story. For an afternoon in four Wandsworth libraries – Balham, Battersea, Tooting, and York Gardens- they watched her story come to life through an innovative blend of drama, song, photography, and film.
Claudia Jones, Trinidadian born, US immigrant, political activist, and victim of the USA McCarthy era, deported to England in the early 1960s, known as the mother of the Caribbean Carnival in London, the precursor to the world-famous Notting Hill Carnival.
This collaboration with Wandsworth libraries engaging with local schools, Harris Academy, Ark John Archer primary Academy, Graveney and Ernest Bevan schools, explored tools and techniques to help young people increase their emotional resilience and address serious issues such as bullying, peer pressure, youth violence and sexual exploitation.
The children responded:
– What I liked about Claudia Jones is she didn't give up
– She was an activist for women's rights and to stop discrimination
– Claudia stood up for other people, and sticks up for the things she believes in
– She was brave and courageous, and fought against racism
– I liked that she fought for her rights even after being deported
– She dedicated her life to helping others
– Claudia never gave up, she fought until she was heard
Black history is all our history 
The Story of Claudia Jones seeks to empower and inform its audiences and increase public understanding and appreciation of Black history and culture. It is an explosion of storytelling, with colour, sound, and emotion designed to appeal to youth and community alike, and all social and cultural backgrounds.
The story continues
The finale to an exciting four days with the schools was a full evening performance to a packed house at Battersea Arts Centre in the presence of the deputy mayor of Wandsworth Cllr. Sarmila Varatharaj, and the Jamaican High Commissioner Seth George Ramocan CD and his wife Dr Ramocan. Bringing The Story of Claudia Jones to the hearts and minds of adults from culturally diverse backgrounds.
This is just the beginning of the Claudia Jones story being told she still has lots to share and teach us.