The Story of Claudia Jones – Black History Month 2022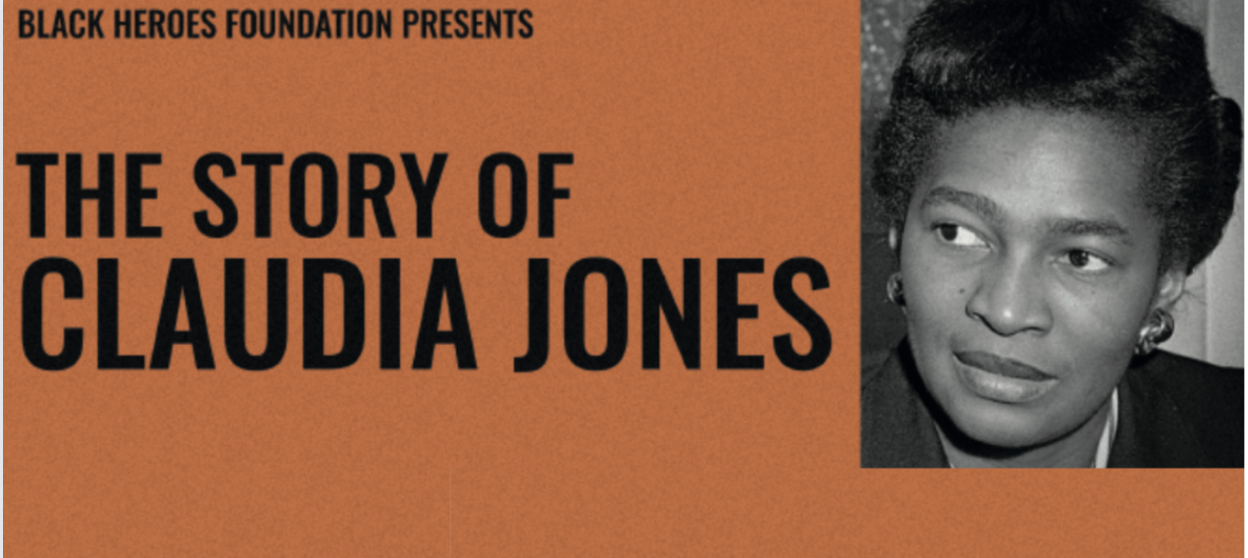 The Black Heroes Foundation production  "The Story of Claudia Jones" returns to celebrate Black History Month at Canada Water Theatre at 7.30pm on Saturday 15th October.
Tickets
via Canada Water Theatre Box Office
via The Albany Box Office
Black history is all our history 
The Story of Claudia Jones seeks to empower and inform its audiences and increase public understanding and appreciation of Black history and culture. It is an explosion of storytelling, with colour, sound, and emotion designed to appeal to youth and community alike, and all social and cultural backgrounds. 
Claudia Jones, Trinidadian born, US immigrant, political activist, and victim of the USA McCarthy era, deported to England in the early 1960s, known as the mother of the Caribbean Carnival in London, the precursor to the world-famous Notting Hill Carnival. Buried beside Karl Marx in Highgate cemetery Claudia Jones was a force to be reckoned with. Her story comes to life through an innovative blend of drama, song, photography, and film.
The production was performed to 160 school children in Wandsworth and an evening audience at Battersea Arts Centre during June 2022, in celebration of Windrush Day.
This is what the cast had to say during rehearsals for the Windrush performances last June.
The Story of Claudia Jones  performing for Black History Month at
Canada Water Theatre, 21 Surrey Quays Road, London, SE16 7AR
Saturday 15 Oct 7:30pm
Director: Dr Anni Domingo
Actors: Montana Mascoll, Ziah Gayle, Marieme Diouf
Writers: Joyce Fraser OBE & Jennifer Farmer.
Stage Manager Marcia Newman,
Assistant Stage Manager Abigale Awusu
Sound Design by VamvaSoundDesign,
Producer Joyce Fraser OBE for Black Heroes Foundation
Tickets via
The Canada Water Theatre Box Office